Ciholas is pleased to announce our new Real-Time Location System and the new DWUSB-SMA Ultra-Wideband Development Kit. Ciholas has joined Decawave as a trusted partner to provide custom engineering services using the DecaWave DW1000 Ultra Wideband transceiver chip. This chip is a game changer, enabling numerous applications using distance measuring capability with an accuracy of 10 cm while also supporting up to 6.8 Mbps license-free wireless communication.
Ciholas is launching a new Community Forum and a new Online-Store to support the sale and use of DWUSBs. If you have any questions about the DWUSB or the demo software, please feel free to contact Ciholas.
Ciholas can develop systems and products using the DW1000 chip in a multitude of ways, including:
Real Time Location Services (RTLS) for inventory, people, livestock or machines
Proximity and alert systems for safety, protection, security, and automation
Augmentation with inertial navigation for better dynamic response
Ground truthing for research and scientific applications
Precise navigation for autonomous vehicles and robots
Virtual fencing, security, and monitoring
DWUSB-SMA
UWB Evaluation Platform
The DWUSB is designed to allow evaluation of the Decawave technology and to demonstrate the location algorithms developed by Ciholas. Advanced users can also develop their own code on the DWUSB for their particular purposes.
The DWUSB incorporates an ARM processor, RF transceiver, accelerometer, gyroscope, magnetometer, and an altimeter all into a compact USB powered design. All functions of the device can be accessed through an USB virtual serial port from a PC or embedded processor.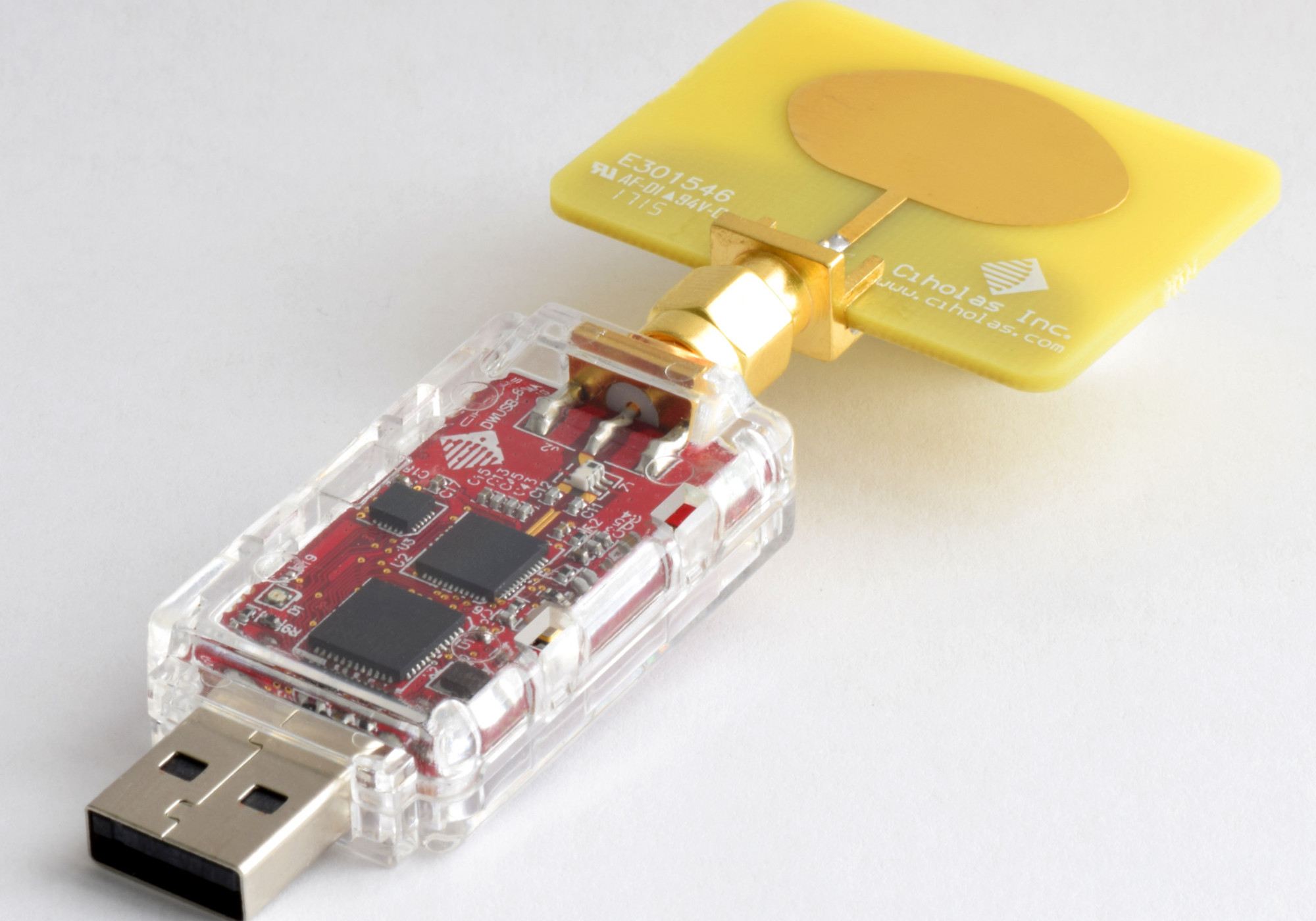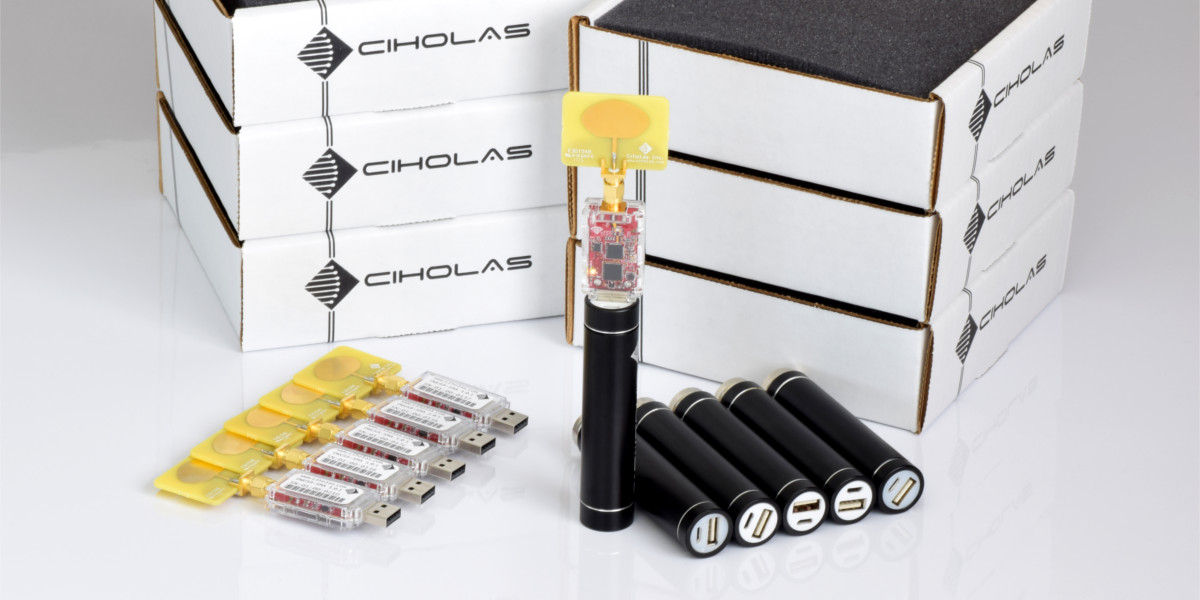 Demo Software
DWUSB GUI
The Ciholas demo code (dwusb gui) operates on 64-bit Linux. The demo code includes a two way ranging (TWR) function and an RTLS location service using Ciholas developed algorithms. Future versions will add new operating modes and refinements.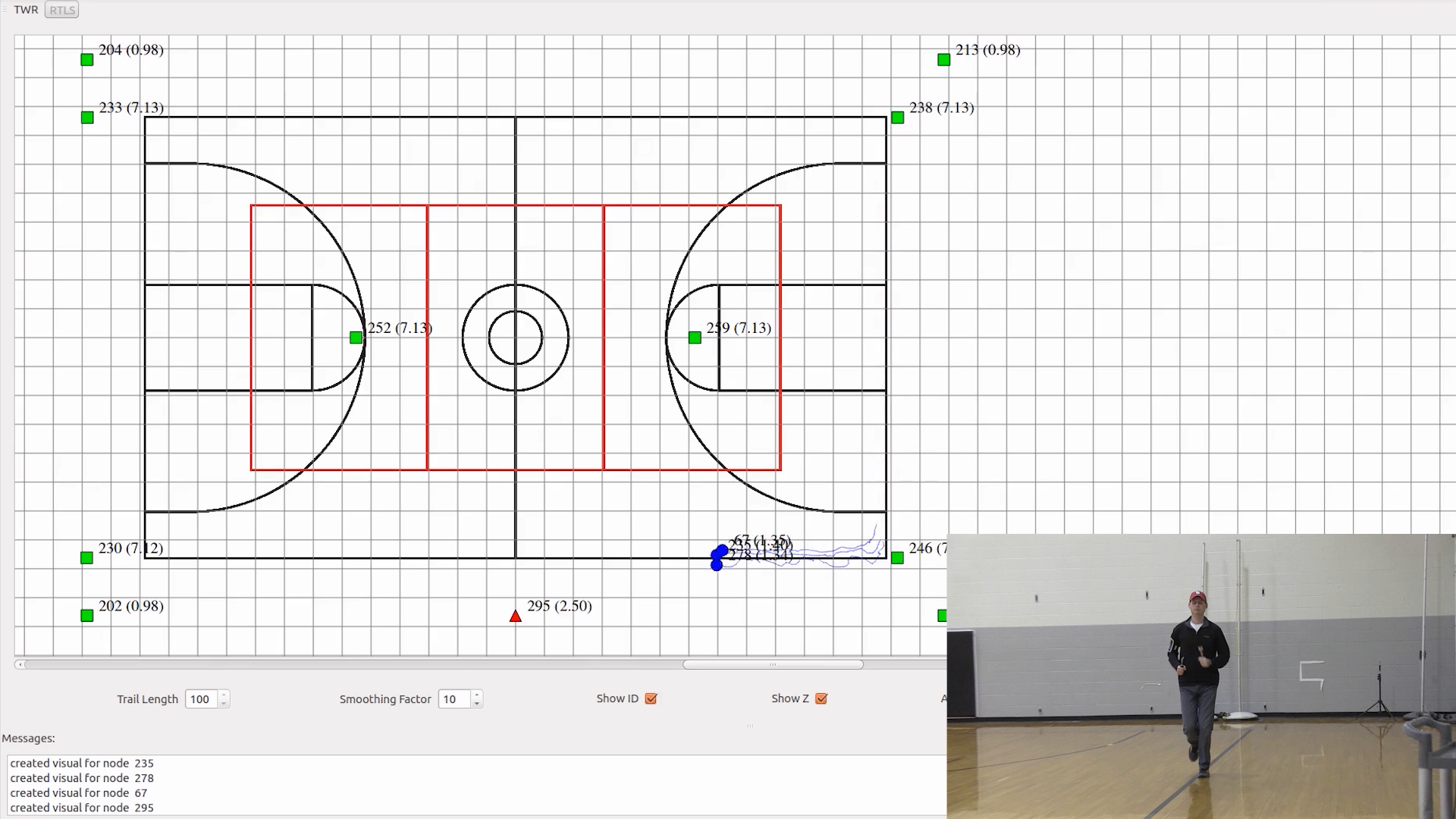 Demo Software Features
Two Way Ranging (TWR) mode between any two DWUSB-SMA devices

Range reported in meters along with average value and standard deviation of data
Data is recorded at 20Hz repeat rate and plotted over time
Signal Strength dB reported for first path and multipath plotted along with distance

Real Time Location Services

Determine XYZ position of DWUSB-SMA device setup as tag using data collected from surveyed anchors.
Positions reported in meters recorded at 20Hz repeat rate
Live plot and data smoothing
The Zeno release of the CUWB system is not FCC approved and is intended for use only in UWB research and development.
Let's get started, where do I go next?
Downloads
| File | Description |
| --- | --- |
| | DWUSB Gui demo software. Evaluation software for the DWUSB system. |
| | DWUSB Firmware Device Firmware Upgrader. 64-bit linux installer program for DWUSBs. |
| | DWUSB Firmware in binary format. To be used with software such as Atmel's SAM-BA. |
| | User Guide for DWUSB Gui demo software and the DWUSB product. |
| | An example log file from our demonstration videos. |
| | Library for integrating the DWUSB GUI output as input into your software platform. |