MHK100
Description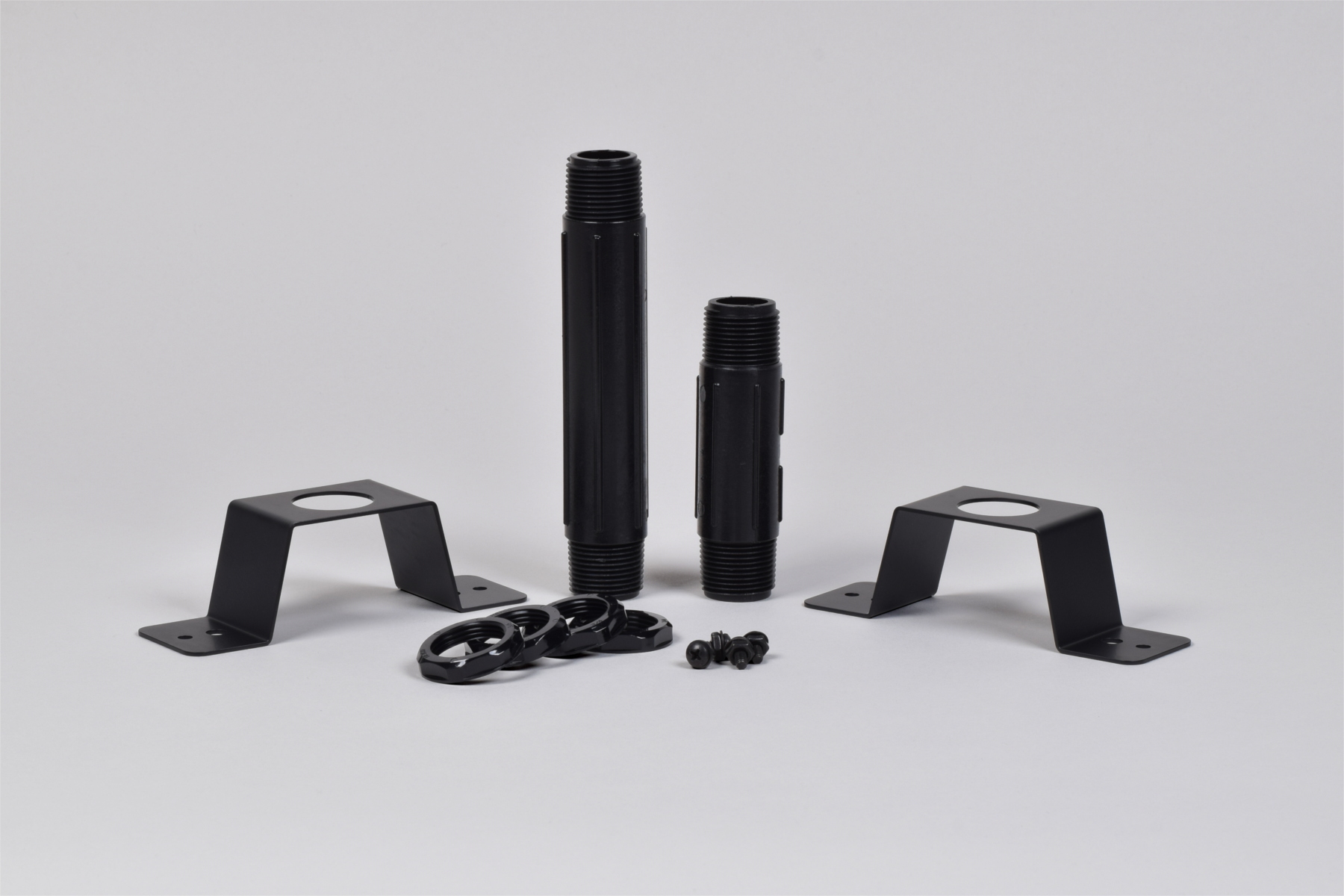 The Ciholas DWETH Mount-Kit is a threaded downrod kit for DWETH101 and DWETH111. The kit provides a method for elevating the devices from a mounting surface. Mounting surfaces such as drop ceiling grids, metal studs, and rafters can interfere with UWB signals. Ciholas recommends that DWETHs be mounted 4-6" off of any surface.
Contents
2-Powder coated steel brackets
2-Threaded plastic down rods: One long and one short
4-Threaded Rod Nuts
Bracket to DWETH base mounting hardware
Ordering
| Model | Part Number | Description |
| --- | --- | --- |
| MHK100 | H02905-02907 | DWETH Mounting Hardware Kit: Two Bracket, Two Rod |
Available from the Ciholas Webshop
Mechanical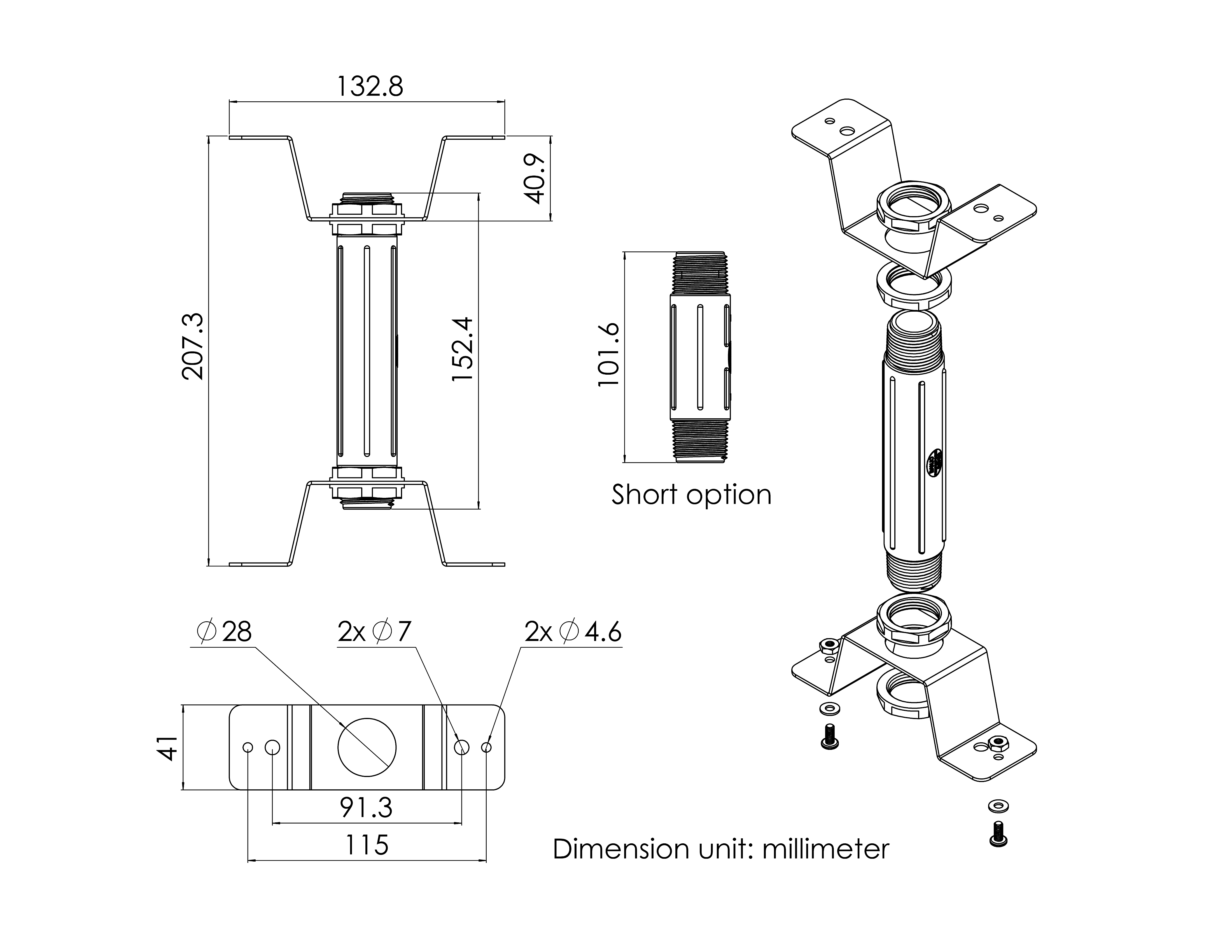 Operation
Usage and Application
Intended for deployments where DWETH units are mounted to a flat surface that incorporates metal components that could potentially interfere with UWB signals. This includes, but is not limited to, common drop ceiling gridwork, metal wall studs, and metal rafters.
Assembly
Attach a Rod to a Bracket
Screw a nut onto one end of the long rod.
Pass rod end through center hole of the bracket.
Add a second nut to the rod end as it protrudes through the bracket.
Tighten both nuts against each other and the intervening bracket.
Attach the Bracket to the DWETH
Remove the DWETH base by pressing its release catch inward while gently prying away from the dome shell.
Use the included hardware to mount the bracket to the base.
Reattach the base by aligning its tabs with the dome slots, then rotate to close.
Example Installations
Drop Ceiling
Use one bracket and two ¾" nuts to attach the longer rod to the DWETH base.

Cut a 1" hole in the ceiling panel center and press the open rod end through it. Use the other bracket and two ¾" nuts to retain the rod on the back side of the panel.
Unistrut
Use one bracket and two ¾" nuts to attach the longer rod to the DWETH base.

Install channel nuts with appropriate screws on bracket opposite the DWETH (Not included in kit).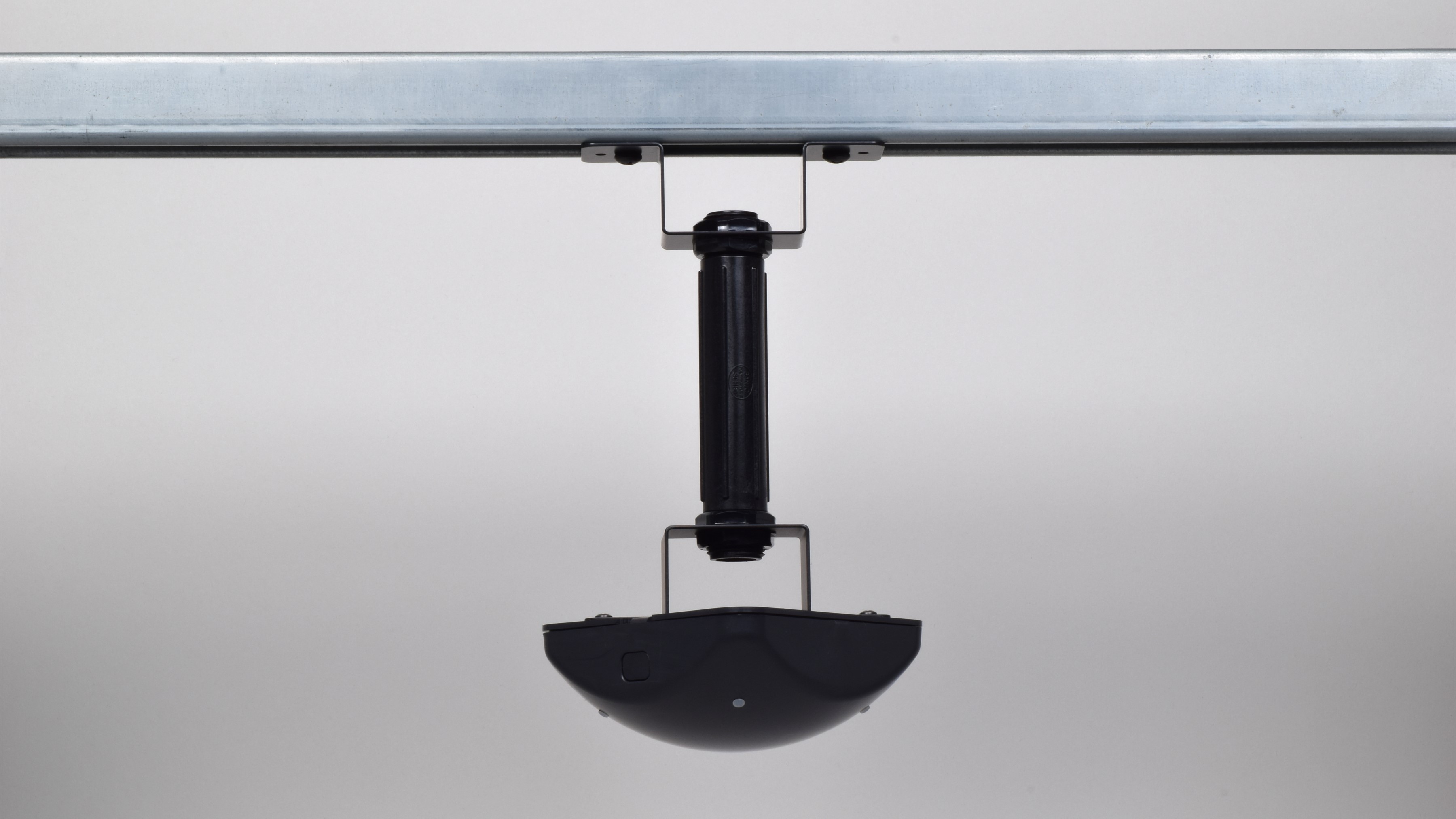 More Information
Please visit the following links for more information and documentation regarding Ciholas UWB systems and products:
MHK100 Datasheet Change Log
| Version | Date | Change Description |
| --- | --- | --- |
| 1.0 | 2018-05-10 | Initial Public Release. |
| 1.1 | 2018-08-08 | Updated bracket mechanical drawing and images for angled version. |